By: Awakened
Source: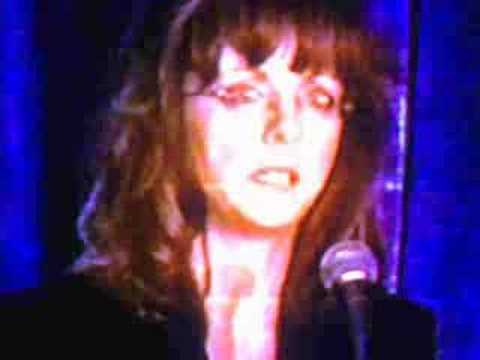 Some of the MK-ULTRA victims are already chosen before birth. One of those cases is Arizona Wilder, formerly Jennifer Greene who was programmed and trained to conduct satanic rituals by Joseph Mengele, a.k.a. the Angel of Death, from the Nazi death camps of World War II. In the three-hour whimsical Interview by David Icke, Wilder, who comes from a high-profile family related to the Illuminati, describes how she conducted rituals in which the Queen, the Queen Mother and other members of the British Royal Family sacrificed children in satanic ceremonies. She talks of the same experiences with Henry Kissinger, George Bush, Bill Clinton, members of the Rockefeller and Rothschild families and a host of the most famous names in the United States and the United Kingdom.
One more example is the rare and remarkable case of Kim Noble who is a trauma-based mind control survivor with over 13 alter personas. The different personas don't know each other but they all paint. Like the other victims, she had also suffered from DID and MPD for most of her life as a result of an extremely traumatic childhood. Each one of her alters paints with a personal and distinctive style but they all have one thing in common; they reveal the cumbrous, murky world of mind control programming. From the horrendous techniques of organized, institutionalized and systematic violence, torture, and child abuse to the elaborate cultic symbolism, it is notoriously deplorable how humans can get so evil. You can see some of Kim's revealing paintings in this Article as well as more of her work on her Website.
All these documented cases and repetitive details cannot be called conspiracies anymore. I believe it's about time to drop the "conspiracy theorist" label which I see as a somehow derogatory term used for anyone who dares to logically and critically think for his or herself. It is only normal that after horrific stories like these one should refuse to have faith in the authorities, any authorities. Simply because it doesn't take a genius to realize how utterly messed up our world has become. This quagmire of ghastly crimes, abhorrent coverups and sick debauchery over so many years should be one hell of a wake-up call for those who still haven't "got it."
This is factual evidence, yet many still choose to believe the constant lying and deceptions. Why do they do that, and how come they haven't learned from the past or connected the obvious dots? And more importantly, how come that until now they haven't revolted on their unjust, criminal owners?
Well, in modern psychology this phenomenon is called Cognitive Dissonance, which is the feeling of discomfort when simultaneously holding two or more conflicting cognitions: ideas, beliefs, values or emotional reactions. In a state of dissonance, people may feel disequilibrium in the form of frustration, dread, guilt, anger, embarrassment or anxiety. For example, I'm a patriot but my army is killing innocent people in other countries. Or I love my religion but the highest, oh-so- respectable religious figures are sexually abusing young children.
Those people don't want their illusions shattered so they simply choose not to look beyond the shadows and lies and just block the information out of their heads. They keep living in denial as they become apathetic and lethargic, and they will not believe the truth even if showered with it.

Those are the same people who support, vote for and believe in presidents and governments that only serve as puppets to the New World Order seers who were/are behind projects like MK-ULTRA. However, the brainwashed masses are conditioned to choose any comforting lies over shocking truths. When dealing with such people, and I occasionally do, I'm always reminded by a quote from the great Mark Twain: "It's easier to fool people than to convince them that they have been fooled."

Mind Controlled Pop Stars?
So if all these atrocities did already take place and if we agree that politicians are nothing but puppets to the Illuminati, why wouldn't celebrities also be puppets? After all, they are funded by the same people who funded the MK-ULTRA.
Every time we turn on the tel-lie-vision, false ideas, mythologies and delusions are being consciously and subconsciously implanted into the belief system portion of our brains. This happens when we listen to the radio, when we watch the news or commercials, when we enjoy a movie or a video clip. By making idols out of them, celebrities are the best mean to brainwash the masses in order to make them comply, conform and consume which is another form of mind control.
People are unconsciously indoctrinated with what's cool, what to consume and watch and who to worship. Pop culture, big sports extravaganzas, and the mind-dumbing reality TV are nothing but hypnotizing distractions from the grim reality that the fate of humanity is in the hands of the Illuminati families and their aides. These weapons of mass distractions are also used to manipulate and steer the thinking of the masses.
Some of those mainstream celebrities are thought to be related to secret societies and mind control. But probably because this is still ongoing and also because the modern techniques used must be more advanced and undetectable, the reality may not be exposed yet. However, we can still elucidate some bizarre correlations and raise a few questions.
One of those eerie examples is the life and death of the singer Aaliyah. She was presented to the music industry by her backup singer mother and her uncle who was a well-known record label owner/talent manager who was previously married to Gladys Knight. Usually in MK-Ultra, it is easier to become a target for mind control if you have a parent who is already in the entertainment industry. There were "rumours" that her uncle had molested her at the age of 8. And as we've seen, these young-age traumas are exactly how mind control works by producing dissociative alter personas or split the mind into different personalities, eventually making mind-controlled slaves out of them.
The 14-year old Aaliyah was "introduced" to music producer and songwriter R. Kelly who was featured gazing at her on the cover of her debut album. For those that are familiar with mind control, you will know that many handlers/programmers hide behind the title of a music producer or songwriter – or anyone who works behind the scenes. R. Kelly was later arrested on 21 counts of child pornography when he had sex with teenagers and filmed them.
Again, commercialized paedophilia and organized child abuse will always be found in the core of the mind control and the Illuminati.
Ever wondered how with all the spying and surveillance do we still hear about child sex pornography and scandals involving high-profile members of the political establishment?
I know the information in this paper is a lot to take in and it could be hard to digest, but if you check the Lyrics of Aaliyah's song "Age Ain't Nothing But A Number," it may make a little more sense to you. Bear in mind these are the words of a teenage pop star who had fans that were 10 years old and probably even younger.
The sexualization of childhood is now a recurring theme in pop culture and if such lyrics aren't subconscious indoctrination then I don't know what they are.
It is believed that Aaliyah was killed/sacrificed in a plane crash, knowing that flying was one of her biggest fears and she had told her family members multiple times about it. Ultimately, this is how she ended up dying. One month before the crash, she said in an interview with German weekly Die Zeit that she had a recurring dream of her flying away from her problems.
"It is dark in my favourite dream. Someone is following me. I don't know why. I'm scared," she said." Then, suddenly, I lift off. Far away. How do I feel? As if I am swimming in the air. Free. Nobody can reach me. Nobody can touch me. It's a wonderful feeling."
Coincidence or premonition?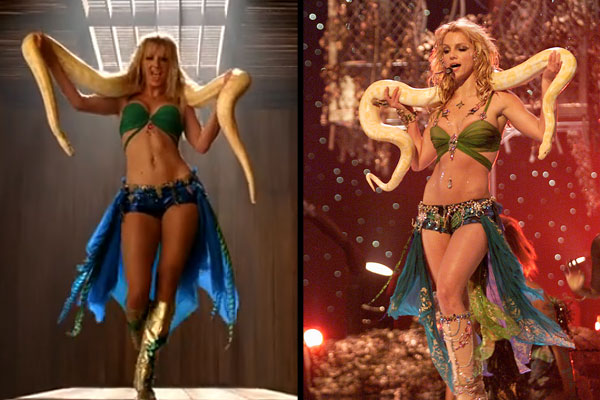 Tantamountly mind provoking are the Disney Club averagely-talented Mouseketeers who made it to be major world-renowned pop icons like Britney (I'm a slave for you) and Aguilera. One cannot help himself from wondering how do such people make it SO big and fast without actual true talent. And how do some of them just suddenly appear everywhere in all mainstream media. Well, it's because they may have been chosen from a very young age, just like Arizona Wilder and Brice Taylor who have estimated that there are between 2 and 10 million mind-controlled slaves living in the world today.
There were also lots of talk about Michael Jackson and how he was abused as a child and how, just like Aaliyah, he was annihilated to make a legend out of him while thriving off his post-mortem fame. M.J always feared to "die like Elvis" but again, that's exactly what happened to him. One in Neverland, the other, decades earlier in Graceland. Ever wondered what he meant when he kept repeating in public seminars:
"It's a conspiracy….it's a conspiracy. The history books are ALL lies"?
After examining how mind control is achieved, it must be to so easy convince a young "subject" that Michael Jackson had molested him then show it all over the media just to frame him and screw up his life. No?
Jay Z is another star who has simply became a billionaire after that his Rocawear clothing line sported Illuminati references, including the All-Seeing Eye and the phrase "Master of the Craft," which is used by the Masons, alongside other illuminati-related images like The Secret Handshake.
There were also talks on how Kanye West's mother whom he was deeply attached to could have been sacrificed to keep him conditioned and traumatized.
Stars like Ashanti, Paris Hilton, Lindsay Lohan, Rihanna, Beyonce, Miley Cyrus, and many others have also been linked to mind control, Monarch Slaves or "Sex Kittnes". Quincy Jones name is often cited when it comes to sex rings and slaves in Hollywood.
image: http://www.eliteagenda.com/wp-content/uploads/2013/02/lady-gaga2.jpg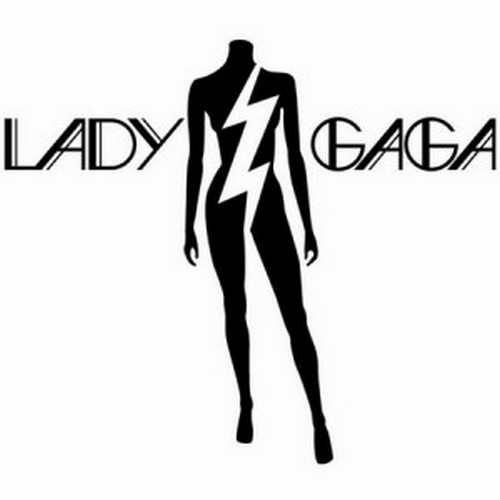 One more piece of the puzzle is the strange case of the robotic Lady Gaga. She could be quite the blatant tribute to mind control while making empty-headedness and incoherence – whether she acts it or not – become just another cool and fashionable thing.
The chosen alter name "gaga" itself is a synonym to demented, derailed, deranged, disordered, distraught, dotty, fatuous, frenzied, idiotic, impractical, irrational, irresponsible.
A visible sign would be her many photos and videos showing her hand covering one of her eyes, which is a link to the cultic symbolism within the Illuminati. It represents the loss of half of victim's vision of the world – the other half being "taken out" and controlled by the handlers. In occult symbolism, the emphasis on one eye can refer to the Eye of Horus, the All-Seeing Eye, as a symbol of the occult elite that is found on each and every one dollar bill. Gaga is also repeatedly seen wearing "Baphomet" horns and Mickey Mouse clothes, hinting for Satanism and Monarch programming.
Many more similar photos of celebrities can be found on this Link.
When we really think about how such a talentless "star" making it so big just by acting the way she does, we can't help but wonder what exactly the talent is or what are the skills required to become a gaga. Well, I'm inclined to believe that she must be playing the role of a puppet while normalizing the fact of her slavery to her young unwary fans.
Remember, those in charge don't want a well-informed, socially aware population capable of questioning. Simply because any average critical thinker can fathom that there are many very wrong things in today's world, and the Illuminati is behind them all. They might be operating from behind closed doors but some windows were left open for us to see; only for those who choose to seek the truth. One could say that this is only entertainment and that all these signs are just coincidences. But why are they so repetitive and not so subtle? Knowing the Illuminati's fascination with cultic symbolism, it appears that those cited celebrities may very well be a direct product of brainwashing and mind-control. I sometimes feel that the signs are so clear that by mentioning them one is pointing out the obvious.
For now, what we can do is critically study the clues and ponder on the possible, yet highly probably, bigger picture. And by looking at some of the other pop stars in the entertainment business many more answers can be sought. For example:
Why was Tiger Woods on "The Mike Douglas Show" when he was just 2 years old with Bob Hope and Tiger's father 'Earl Wood'?
Why was Tupac Shakur killed weeks after recording his The Don Killuminati: The 7 Day Theory album?
Why is Grand master Jay, The Run-DMC legend's 2002 murder is still considered "unsolved"?
Why B.I.G's murder was exposed in the 2002 Book by Randall Sullivan who accused the LAPD of a cover-up in the killing?
Were Marilyn Monroe, Judy Garland and Anna Nicole Smith Monarch slaves? Why were their lives so similar and why did they die so mysteriously?
Too many unanswered questions, yet not too many people connecting the dots.
It's important to remember that these stars are always surrounded by owners, producers, directors, choreographers and photographers who constantly tell them what to do. As we have seen earlier, in many cases the programmer or handler is someone close to the victim who is capable of triggering their programming.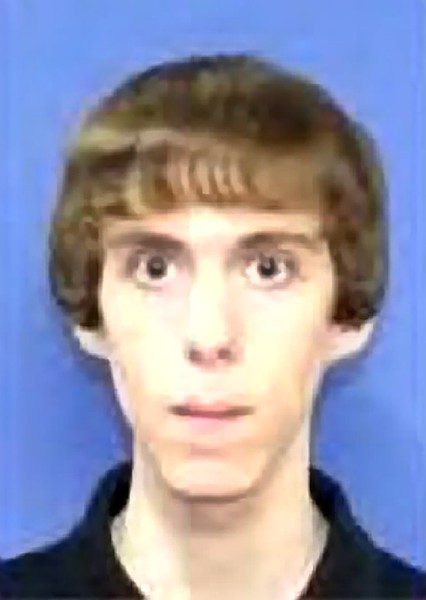 Now that I've put all this mind control information together, I'm almost positive that some of the "subjects" are triggered to do school shootings and the like.
In Conclusion
The ones in charge have been controlling us for centuries by operating immorally and illegally. They have committed an endless amount of crimes against humanity. With 'In Gold Oil Drugs We Trust' as their real motto, everyday they are finding more reasons to turn nations from free constitutional republics to Orwellian states for the sake of even more control.
As we've seen, to seamlessly achieve these selfish goals of world domination they need to distract, entrance and control the minds of the masses. They do so by puppeteering the politicians and the pop stars from behind closed doors, as well as with projects like MK-ULTRA and its descendants.
I personally believe that anything and everything gets interesting once you truly understand it. As I also believe that the truth will always set you free. Like I said earlier, some of the information shared herein is outrageous that it's almost too horrific for words, but undoubtedly there is a great deal more awaiting to be exposed. And once there, you will never look at the world the same way again, EVER.
Let us remind ourselves that this is considered declassified now, which leads us to wonder what kind of other ongoing experiments and projects that we still have no idea of. We should also wonder how many more Brice, Cisco, Arizona and Kim there are. And how many still-to-be-written books will we get to read in the next few decades.
The subject of mind control is so detailed, documented and heavy that it would take several books to tackle it comprehensively. Yet, the majority of the population is too distracted to learn from history or to connect the dots. I suggest, as well as I hope, that you look up the facts yourselves and become your own researcher, simply because you will never really hear about any of this in mainstream media. You will also never fully grasp the immensity of the issue without using your curiosity in seeking and digging. By basing your reason on your own findings, you can then decide if all this madness makes sense to you. In this age of crucial, much needed change we can only alter this reality by spreading the truthful knowledge and letting more people know. For knowledge IS power. As always, stayed informed and awakened.